Become our partner!
Does your company support innovators?
Take action with us in HR, promotion and project mining!
Grow together with us!
Get an ambitious workforce
Take on challenges with us.
Meet and support in developing the best academic projects
Promote your company to young people
The form of cooperation depends.
on you and your needs!
Effective promotion of your company among young people
Organize corporate workshops
Publish a sponsored article
Interview with a company representative
Participation in a mentoring programme as a mentor
Creating technology challenges or case-studies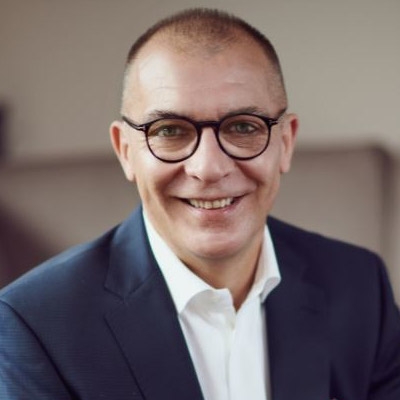 "I became a mentor in the MedBiz Innovations Program because I believe that it is the duty of every mature and experienced manager to support the development of young colleagues and business adepts."
~Ireneusz Martyniuk
Investment Director, Invento Capital, Mentor of the 2020, 2022 edition and Mentor of the winning team of the 2021 edition